Female GSpot
Female Gspot a blog by Certified Somatic Sexologist Aleena Aspley of North Brisbane Queensland Australia
Unraveling the Mystery of the Female G-Spot
Your Guide to Pleasure and Exploration
The female G-spot has been a subject of intrigue and fascination for many years. Nestled inside the vagina, this erogenous zone is believed to be a gateway to intense pleasure and powerful orgasms. Despite its allure, understanding the G-spot and how to unlock its potential can be a challenge. In this blog, we embark on a journey to demystify the female G-spot, exploring its anatomy, its role in sexual pleasure, and techniques to stimulate and explore this mystical area.
WHAT IS THE G-SPOT?
The G-spot, short for Grafenberg spot, is a sensitive area located on the front wall of the vagina, about 1 to 2 inches in from the vaginal opening. Named after Dr. Ernst Grafenberg, who first described it in the 1950s, the G-spot is an area of tissue with a high concentration of nerve endings. When stimulated, it can lead to intense sexual arousal and potentially result in mind-blowing orgasms.
UNDERSTANDING THE ANATOMY
The G-spot is often referred to as the female prostate, as it shares similarities with the male prostate in terms of tissue composition and function. This area is surrounded by erectile tissue, which means that it can become engorged and sensitive when aroused. However, not every woman's G-spot is the same in terms of size, sensitivity, or location, making exploration and communication with a partner essential for discovering its unique characteristics.
UNLOCKING PLEASURE THROUGH STIMULATION
Stimulating the G-spot can be achieved through various techniques, both during solo exploration and partnered play. Experimenting with different angles, pressures, and motions can help to identify what feels most pleasurable. Many women find that a "come-hither" motion with a finger or toy, aimed towards the front wall of the vagina, can lead to the G-spot's activation.
Female GSpot

THE CONNECTION BETWEEN G-SPOT AND ORGASMS
For some women, G-spot stimulation can lead to powerful orgasms, often described as deep and full-bodied. These orgasms may be accompanied by feelings of intense pleasure and even emotional release.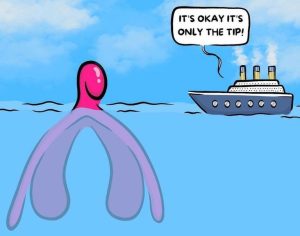 GSPOT & CLITORAL ORGASMS
For a truly explosive experience, consider combining G-spot and clitoral stimulation. During solo play or partnered sex, engage both pleasure zones simultaneously to intensify the sensations. Gently rubbing the clitoris while applying pressure on the G-spot can lead to earth-shattering blended orgasms that leave you feeling blissfully satisfied.
Incorporating sex toys can be a game-changer when it comes to G-spot and clitoral stimulation. Look for vibrators designed specifically for G-spot exploration or clitoral pleasure. With an array of shapes, sizes, and functionalities available, you're sure to find a toy that complements your desires and enhances your pleasure.
THE G-SPOT & FEMALE EJACULATION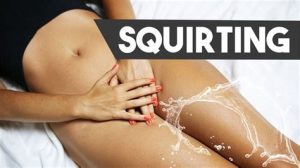 The Art of Squirting Female ejaculation, also known as squirting or gushing, is the release of fluid from the Skene's glands, located around the urethra. When the G-spot is stimulated, some women may experience an intense build-up of pleasurable sensations, culminating in the release of this fluid during orgasm. Squirting can be an incredibly satisfying and liberating experience for those who achieve it.
For many women, squirting can be a deeply emotional and empowering experience. It may be linked to the release of pent-up emotions, a sense of letting go, or simply embracing and celebrating one's sexuality. As women explore their bodies and experience the joy of squirting, it can lead to increased self-confidence and a stronger connection with their sexuality.
EXPLORING WITH A PARTNER
Communication and trust are paramount when exploring the G-spot with a partner. Openly discussing desires, boundaries, and preferences ensures a positive and pleasurable experience. Some women may find it more comfortable to discover their G-spot sensations during solo play before incorporating it into partnered activities.
OTHER PLEASURE ZONES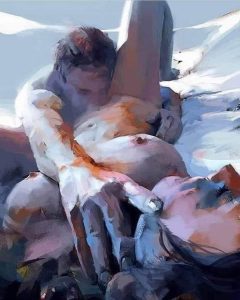 While the G-spot is a well-known erogenous zone, it's not the only area capable of delivering pleasure. The clitoris, for example, is an extremely sensitive area that plays a crucial role in female arousal and orgasms. Exploring different pleasure zones and incorporating diverse techniques can lead to a more holistic and satisfying sexual experience.
THE FEMALE G-SPOT
The female G-spot remains an enigma for many, but with patience, communication, and exploration, it can become a source of incredible pleasure and intimacy. Embrace the journey of discovering your unique pleasure points and remember that sexual pleasure is a personal and subjective experience. By prioritizing self-awareness and open communication with partners, you can unlock the door to a world of pleasure and fulfillment.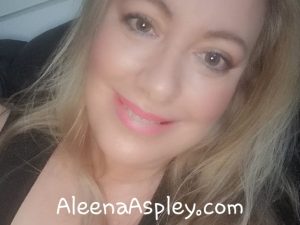 Written on July 17, 2023 by Aleena Aspley, who is a Certified Sexological Bodyworker. Aleena's bodywork studio is located in North Brisbane, Queensland Australia.
My Website: https://yoniwhisperer.com.au & https://LingamWhisperer.com.au
MY CONTACT DETAILS
Ms. Aleena Aspley
Certified Sexological Bodyworker / Somatic Sex Educator
NEO Tantra & Chakrassage Professional
CREATRESS OF YONI WHISPERER BODYWORK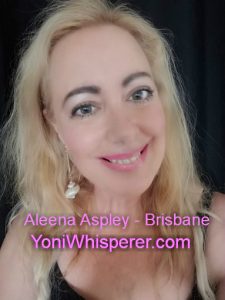 My Bodywork Studio: North Brisbane, Queensland
Phone: 0404 449 433 (Text me to Book)
Overseas: +61 404 449 433
By Appointment: Monday to Friday until 9pm
I work occassional weekends – just ask
Bodywork Directory – www.AleenaAspley.com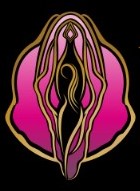 Female GSpot